nuvis®

Advantage
/

No Cables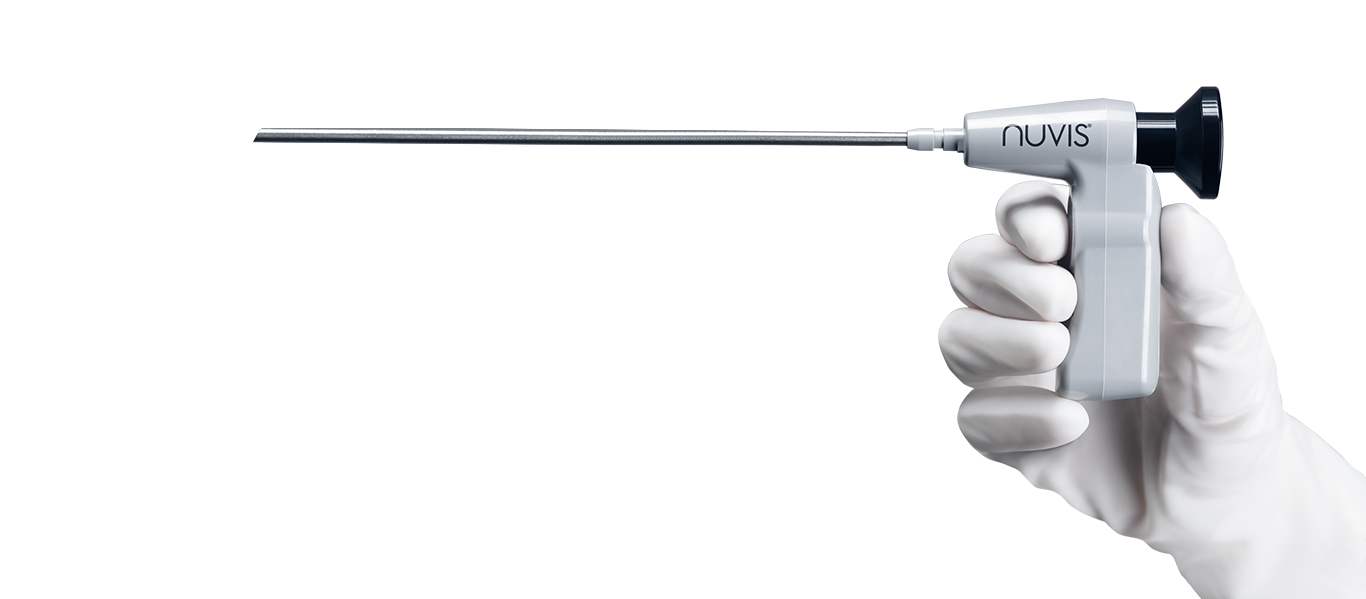 No light source or light cable needed. Nuvis has its own
With a battery-driven
LED, Nuvis eliminates the
messy clutter of cables
in the OR, avoiding
the risk of contamination
at procedure site, and
more convenient for
the surgeon.
Not just the cord, but the
traditional light source is also
eliminated with nuvis' Coolite
LED. This requires less
maintenance, reduces costs
associated with bulbs and
improves safety by eliminating
the potential for "tip burn" from
the extremely hot light source.