nuvis®

Advantage
/

Single-Use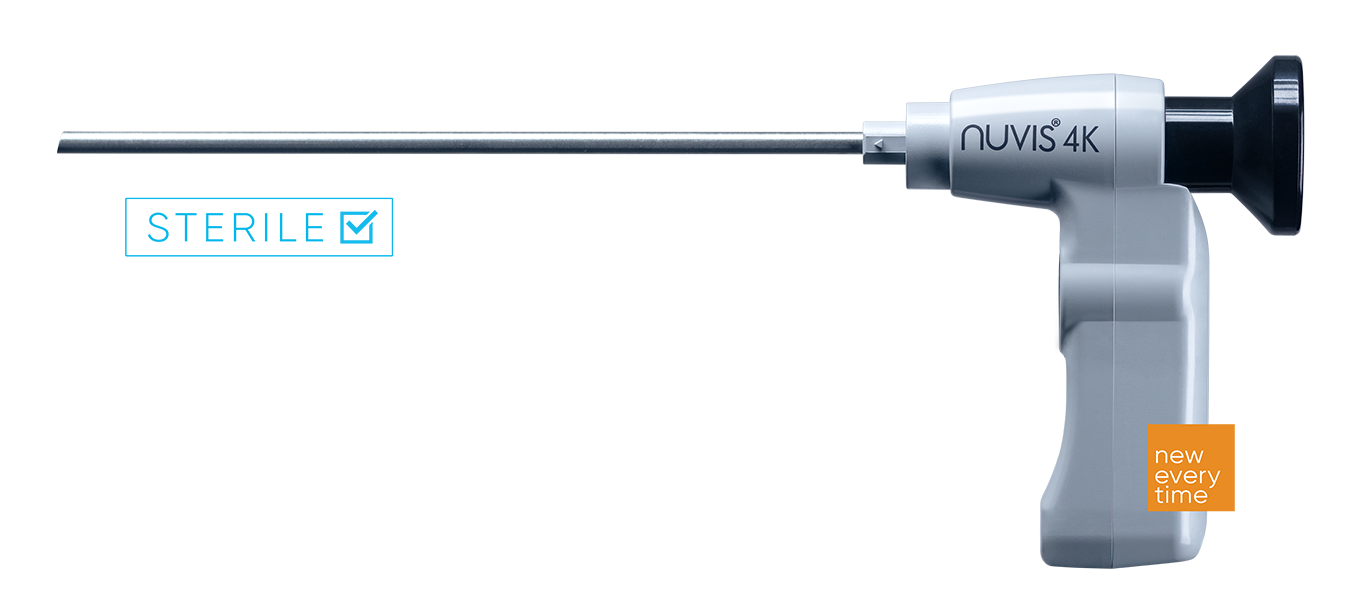 Single-use nuvis is a surgical device that addresses the many issues hampering conventional reusable arthroscopes.
Sterile packaged nuvis,
protects patients and
institutions from risk of
infection due to lapses
in processing and
sterilization.
Nuvis is new every time
it is opened, unaffected
by the"wear and tear"
issues associated with
conventional scopes. It
delivers predictable clinical
performance across all
settings, all the time.